Need to save time and money? Try Calumets manufacture and fabrication services.
The construction industry is being driven to produce a large percentage of the construction process offsite. The benefits of offsite fabrication provide substantial financial gains due to the time saved in producing a product in a dedicated controlled environment. Calumet have a fully equipped manufacturing workshop. We can produce large quantities of precision galvanised steel ductwork due to our CNC plasma cutting machine, folding and cutting machinery and our in-house team of skilled sheet metal workers.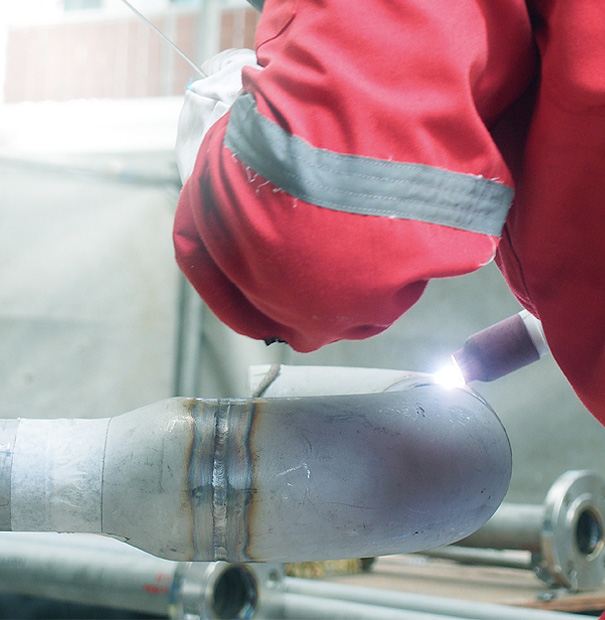 We also manufacture large bore welded pipe work – stainless steel or carbon steel. We have the ability to manufacture bespoke items to order such as heavy duty frames, bracketry, drip trays, security cages, platforms and barriers for example.
Calumet can offsite fabricate:
Welded pipework carbon steel
Welded pipework stainless steel
Galvanised steel ductwork
Fire rated ductwork
Galvanised or powder coated steel fabrications
Large bore low loss headers
Stainless steel sheet metal fabrication
Security cages
Drip trays
Bracketry and steel work
Walkways and barriers
Bespoke welded fabrication